The Ecut™ brand has been present in Italy for over 12 years.
The trademark registered by Genesi was created to distinguish these machines from those present in the original market, China.
In China, the cost of personnel is drastically lower, so the need for human intervention has a very limited impact on the final cost of the processed product.
In Europe, on the other hand, this human cost is much higher, hence the need for measures to reduce human intervention.
In the pictures we have put one customer per year of installation. In many cases you can see more machines. These are customers who, after the first, have purchased the second, the third…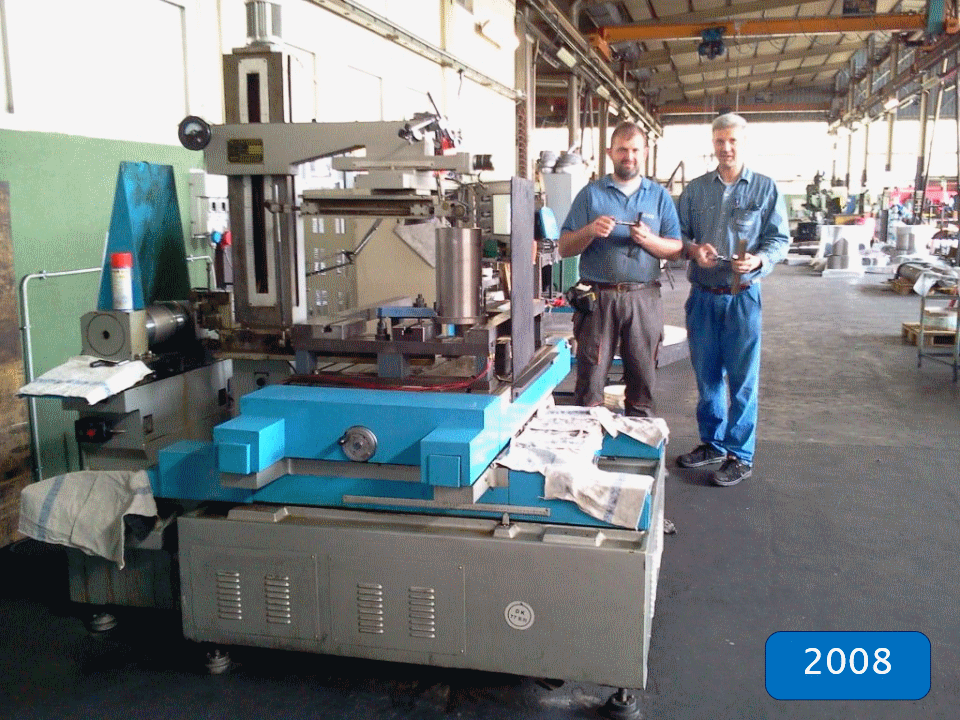 Year by year the number of Ecut™ delivered has increased.
On the basis of the experience that was accumulating, different manufacturers were selected. The lack of the concept of "industrial product", however, makes it difficult to distribute machines that have different components from year to year, not to mention month to month. Managing a spare parts warehouse becomes almost impossible. It's a constant chase after manuals in Italian!
For over 10 years, the collaboration with one of the most important manufacturers of these machines, Baoma, a company that has a clear understanding of the concept of "industrial product" has led to the take-off of the sale of these machines in Italy.
The experience accumulated with models that are always up-to-date in the Genesi laboratory/warehouse, dedicated to the execution of tests and pieces for customers in the pre-sale phase, that is, the continuous use of the machines has led to the realization of modifications and special equipment, some patented, that make these machines different from the originals, and adapted to the needs of the Italian market.
Widespread from small to large companies, from subcontractors to mass producers, Ecut™ has often brought about a revolution in work cycles.
The difference in cost per hour, from 5 to 20 times lower than the cost of conventional wire erosion, has allowed the adoption of wire erosion technology where it was previously unthinkable.
Some features of Ecut™ technology
– No tank with washing liquid, therefore possibility of machining parts larger than the table size
– Cutting of high thicknesses, up to 500mm, with perfect geometry, without barrel effect and tolerances within 0.02mm: see cutting of keyways or internal teeth on large parts.
– Washing by gravity, not by pressure, so it is easy to work with "interrupted cut". See 3D printed pieces.
– High wire flow speed; the wire "self-cleans", having a homogeneous cutting environment even on relevant heights, without any barrel effect.
– Use of geometries in DXF or DWG format, therefore simple execution of complex geometries.
– System in Ethernet network, therefore remote assistance, remote control, remote program execution.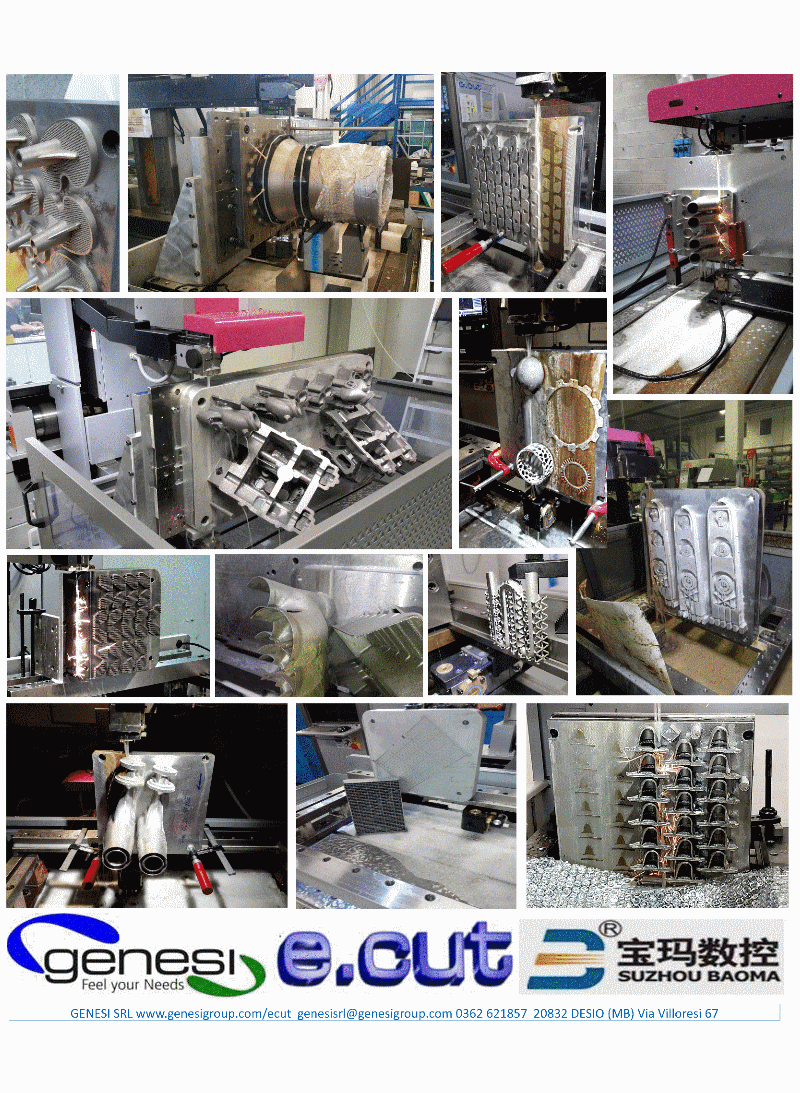 E.cut ™ is just Genesi.   Not  E.cut ™ ? Not the same!