These machines have been built for over thirty years and produced in thousands of copies. Someone has tried and tries to sell them in Italy, as they are, but WITHOUT SUCCESS, and in a short time stops.
For almost ten years Genesi has been offering Ecut.  The experience accumulated in field tests and trials, leads to continuous changes and additions that make Ecut different, unique, and finally suitable for the Italian and European market.
These modifications make it easier and more understandable to use, make the machines more efficient, and allow the processing of materials that machines of the same type cannot and cannot process.
Digital manuals, with dynamic 3D visualizations of the components, facilitate maintenance. Updated operating systems with regular licenses allow the networking, so remote assistance and, more importantly, in corporate network, remote control and also under remote control. Ecut is a 4.0 machine, and has the features to request the facilities of the 2017 budget law "Super amortization 250%".
The knowledge acquired leads to an effective and direct pre- and post-sales service. All spare parts are available in Italy, even for machines sold years ago, and our technicians are able to intervene quickly, both by telephone and in remote assistance, both for faults and for suggestions on the use of the machines.
The continuous investments in research made by Baoma, a leading manufacturer in the sector, are the guarantee of an avant-garde product. The wide range of models in production gives the possibility to choose the most suitable model for the work to be carried out, or for the use to be made of it.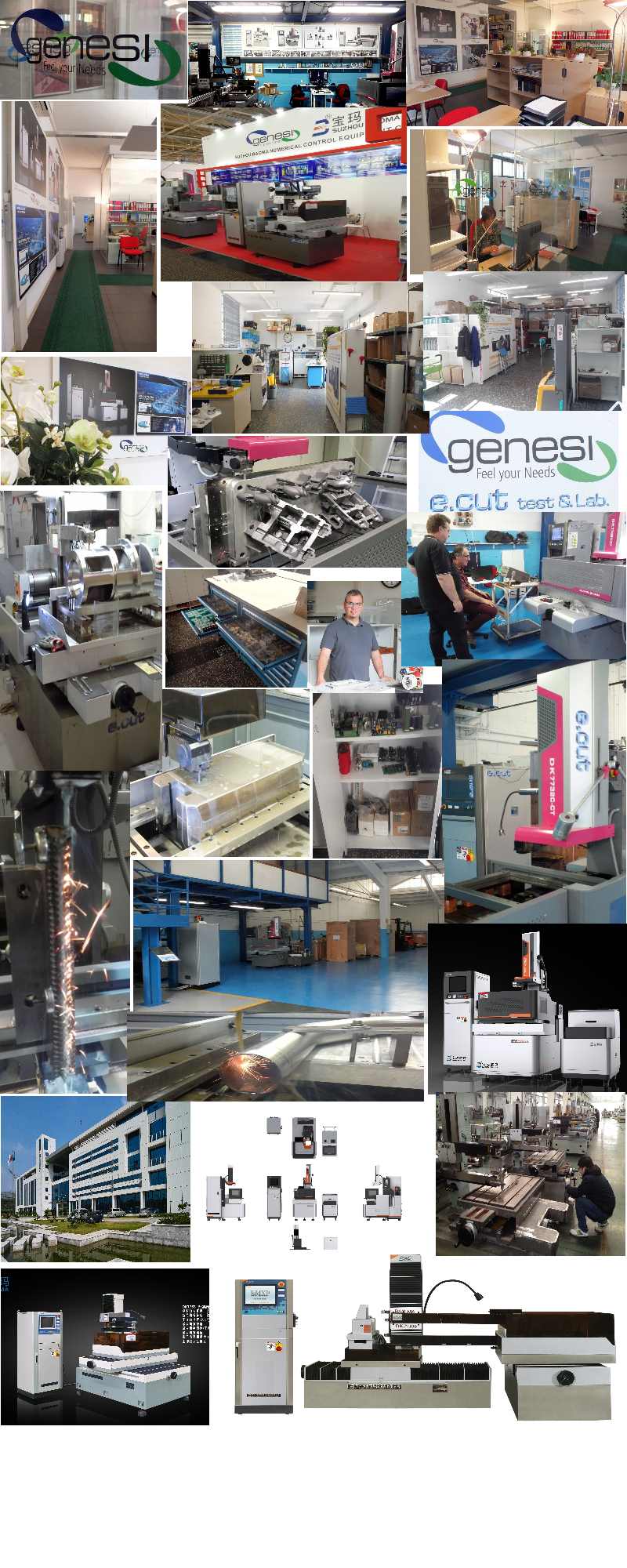 There is one model for production and one for tooling, a small model, and 2600 x 1600 models of working stroke.
In these 10 years Genesi has accumulated an experience that no one has in Italy. For this reason,
Ecut is just Genesis, if it's not Ecut, it's not the same thing.