More and more gear manufacturers in recent years have purchased one or more Ecut.
Almost always the reason was to place side by side the cutters in order to be able to make larger sized keyways than those that could be made with the machines in their possession.
Even the smallest Ecut, in fact, the maximum cutting thickness is 500 mm.
But having an Ecut in the workshop changes the perspective from which to deal with processes that have always been performed in a certain way.
First of all, the execution of keyways! Obtaining them with Ecut costs less, much less than with a slotting machine. Because the precision to the cent, normal for Ecut for any thickness and width of quarry, costs much more with a stock. If you have to execute opposite seats, or more seats with variable angle, the simplicity with which they are obtained and the absolute precision make Ecut a "revolutionary" solution.
The next step is the execution of a broaching. If you do not have a broach for that profile, and the pieces to be made are few, obtaining it with Ecut proves incredibly economical. No broach to build, and immediate delivery of the pieces!
At this point we begin to discover that the tall piece with thin quarries is better suited to do with Ecut. And maybe even that pulley for toothed belts, those driving slots on large rings, those sectors of gear for a large diameter, or a particular rack ….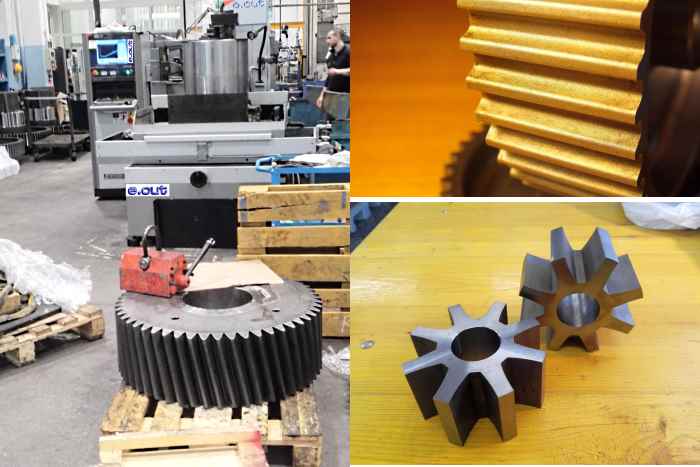 Location of the flash drive! We only need them for the keys, the high ones….
After not even a month, they are already making broaches, and some work that would never have been taken.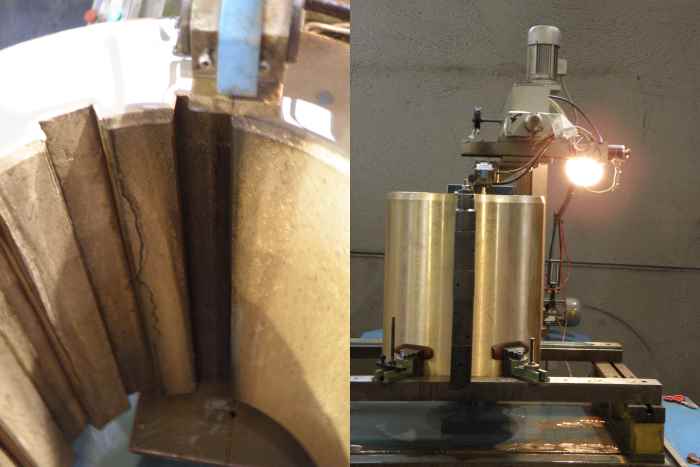 "Well! We used to make them out of stock. We have it, it doesn't cost us anything anymore."
But Ecut works alone. The geometry is perfect. Never that he pulls under or refuses. In the end it costs a lot, a lot less.

Not that easy, with that toothing ending in a joke. And then we didn't have the creator, and buying him for those few pieces to make would have made the cost enormous. The customer was very happy, and we made a good profit.

These pieces were a real rotter. Almost 200 mm high, with those cables and those rounded edges it would have taken several shots. With Ecut, you only need one placement, one cut. Perfect geometry and tolerances.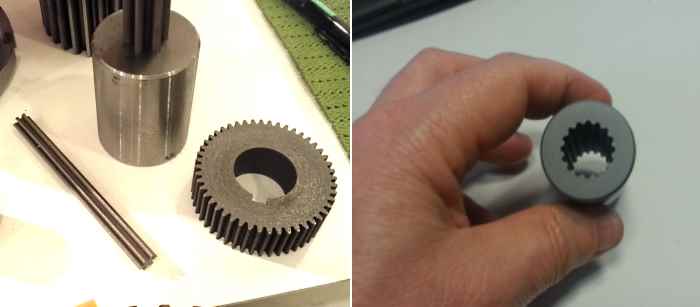 Okay, just seat the thumb drive. But with Ecut's 20 mm gears you can put 10 or 15 one on top of the other, and go, with a single placement you cut all of them. Perfect, precise, all the same. And since there is no bathtub, while it works you can place more….