E.cut is not the star of the workshop.
Like a Cinderella, it is often relegated to a corner.
Multi-spindle and multi-axis lathes, sophisticated machining centres, multi-axis controlled milling machines, and… expensive EDM machines are on display. They are the stars in the firmament of production departments.
But the current economic situation often leads to a reduction in quantities that puts the "stars" in crisis. In fact, sophisticated machines allow a reduction in costs, but at the price of high investments in equipment and tools, and long lead times and set up. Costs and times that with low quantities can no longer be faced.
The eight-tooth "stars" that can be seen in these images are an example.
You have to produce a few dozen pieces of stainless steel of various types, difficult and annoying to work. You must get a good finish, and very tight tolerances, within a hundredth of a millimeter.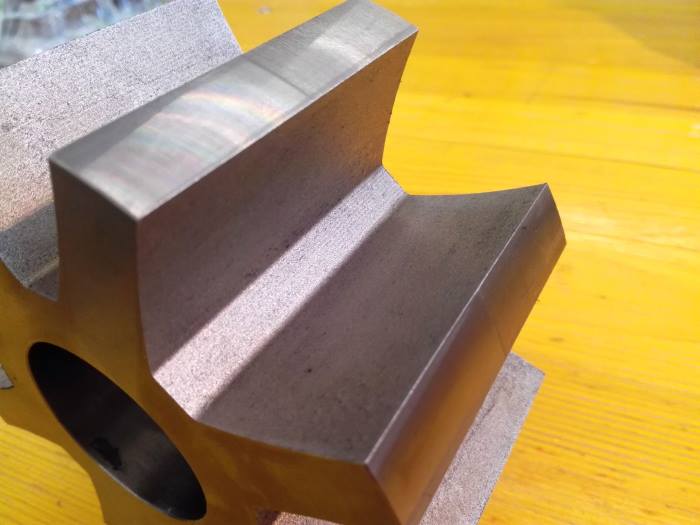 And, as more and more often happens today, the delivery time was the usual "SUBJECT". The time to create an ad hoc clamping system for the controlled milling machine and to obtain the tools suitable for processing these materials already exceeded the delivery times required.
The only solution seemed to be wire EDM. But the subcontractor/printer who was contacted in these cases did not give immediate availability nor certain dates. Not only that, but the price requested was definitely high.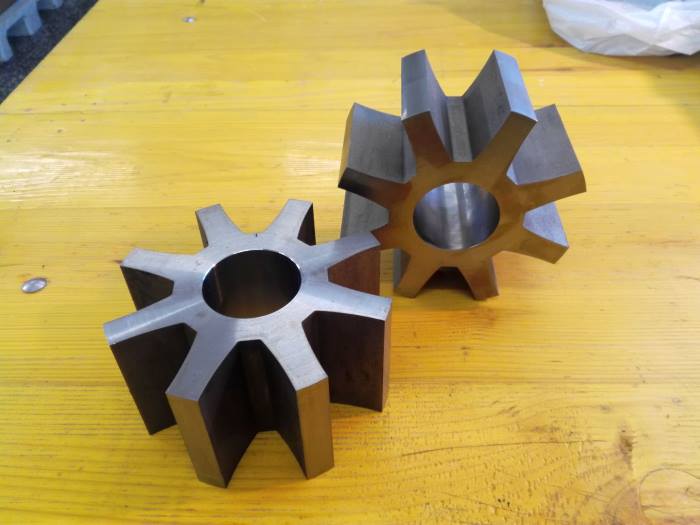 E.cut processing has been carried out at a cost of about ten times less than any other method, including wire EDM with conventional machines. The realization of the clamping tool took less than an hour. In a single nesting all the teeth of the circumference are realized, with an excellent precision. Workpiece change in a few minutes, then hours of cutting without any operator, day and night, Saturday and Sunday.
An excellent job for the third party owner of E.cut.
And the stars were watching….
This a few years ago, with the first E.cut.
Now they've grown!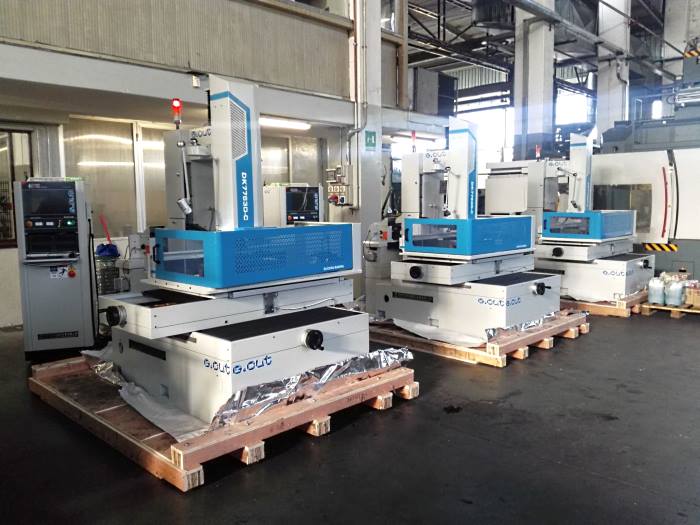 We're exhibiting at the EMO in Hanover.
Come and see our machines!
HALL 13 STAND D 85