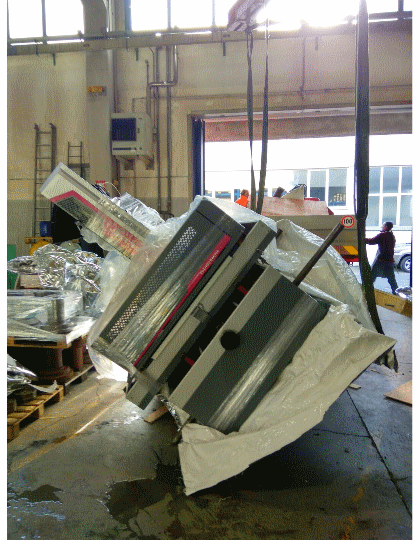 .
Okay, it's not always okay… It can happen! The important thing is that there is someone who can put things right. Whether it's a new machine or a machine from ten years ago!
In the Genesi group we have created, for more than a decade, a structure that deals exclusively with these machines.
We believed it, despite the irony and sarcasm of those who sold conventional wire erosion.
We believed it and put our faces on it. Immediately, openly… in the sunlight.
We created a website exclusively for these machines. In the site there are all the information, the news, … there are our faces … in the sunlight.
There is the manufacturer's description, and the link to his site, we clearly say who, where and how they are built… in the sunlight.
Every now and then some of the ironic and sarcastic people try to sell  machines similar to E.cut… not in sunlight.
They do not appear on their sites, if they appear you do not know where they come from, sometimes there are unreal images, sometimes there is generic and inaccurate information!
Selling other things, dealing with other things, they propose similar machines, often mimicking the name E.cut. Every now and then they change supplier, and… often disappear…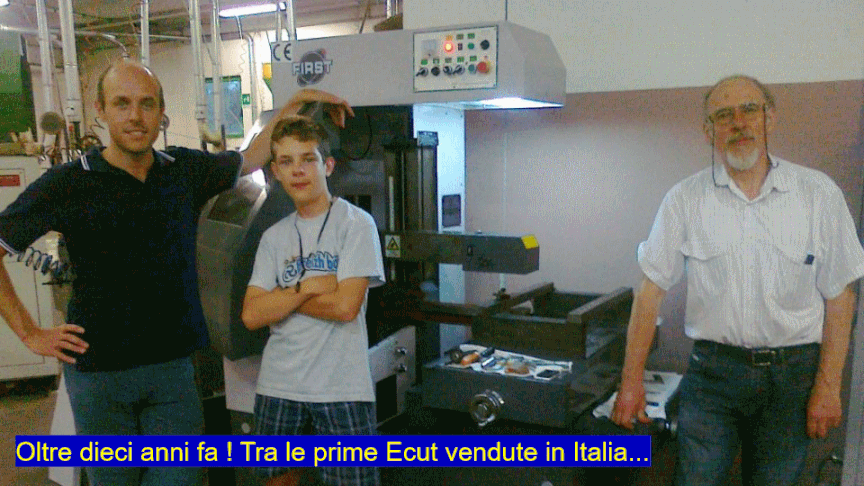 .
Says Mr. Franco, after years of using E.cut™:
"There are those who work in the twilight and those in the light of the sun …
Clarity, and a lot of experience make E.cut™ a winning machine suitable for all processes… its staff is always available and highly professional and guarantees quiet sleep to all its customers".
He inspired us to write this new article!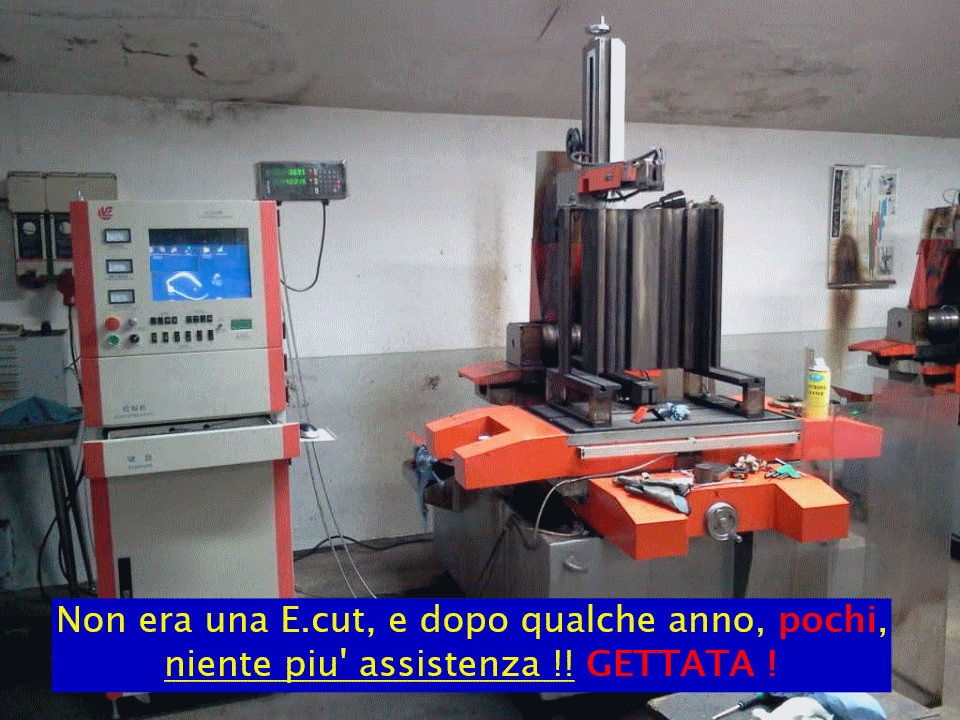 They were among the first in 2005 to buy similar machines. But after a few years those who had supplied it disappeared!
When something started not to work, they got by for a while, but in the end they threw in the towel, or, worse, they threw in the machines. They couldn't find the spare parts, especially the electrical ones and the cheap ones, installed by the Chinese manufacturer, in the meantime disappeared!
In 2019 they discovered Genesis, with its E.cut™.
They verified that the machines sold by Genesi arrive with standard components available on the European market. They have investigated at some customers to know the reliability of the assistance provided. They tested the machine at the Test&Lab in Genesis.
And they bought an E.cut™ !
.
E.cut™ is just Genesi, if it's not E.cut™ it's not the same thing!