Quality = Purpose compliance
The purpose is that of the customer.
Among the more than 80 models of E.cut™ machines, it's easier to find
the one that conforms to YOUR purpose.
Every model, from the simplest to the most sophisticated have
a reason to be according to the various needs of the user.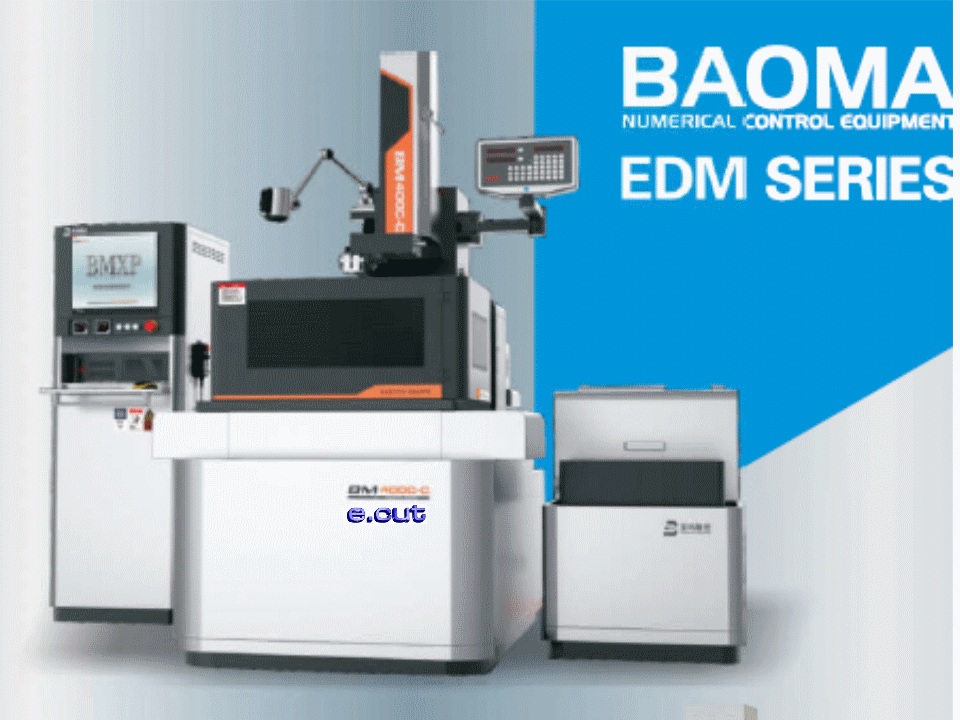 The CT fe CTH models, which can be supplied with both servomotors and stepper motors, have been the top of the E.cut™ production range.
High precision, high removal speed, and very important, a high removal volume/wire consumption ratio are the mandatory choice in many situations.
The precision tooling chooses the most sophisticated models, with very low machining tolerances and finish roughness. The cost of the machine, and the operating cost, will be lower than that of conventional wire erosion. E.cut™ is in this case ideal complement to conventional brass wire erosion.
The possibility to adopt different types of drive, and different types of control, facilitate the adoption of the "most suitable for your purpose" model."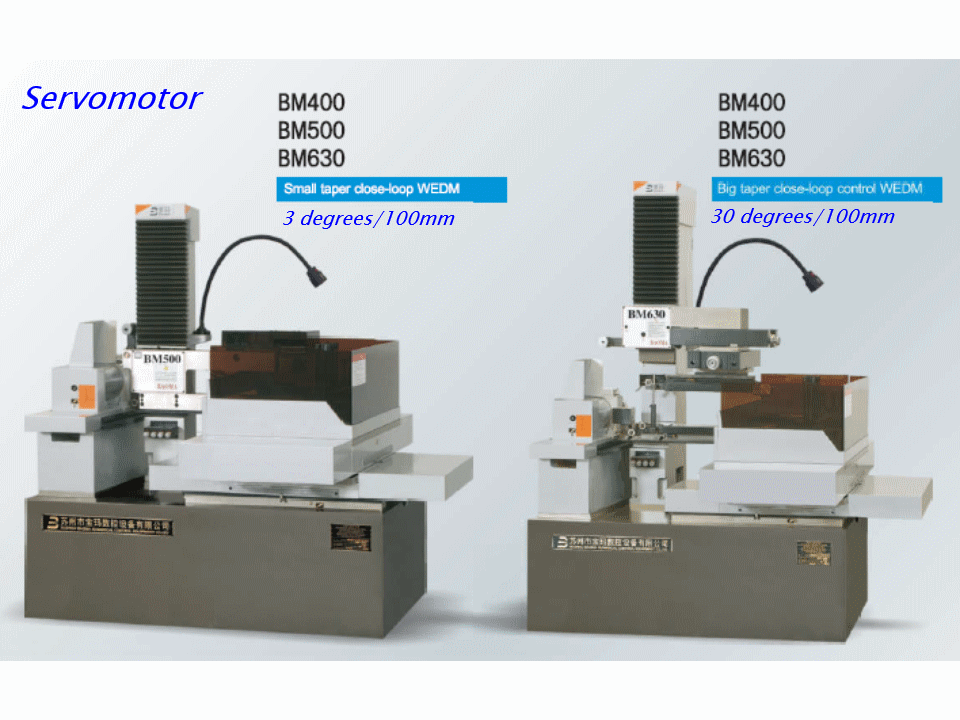 The small tooling will use a simpler model instead. Accuracy and roughness will always be excellent, but the modes of operation will be easier to handle. The cost of the machine will be much lower, such as to justify the purchase even with a low number of hours of use per month.
A new world opens up for many companies that do contract work. The adoption of conventional wire erosion is prohibitive, due to the high cost of purchase, the high cost per hour of operation, and often also due to the complexity of management.
Also for these models servomotors or stepper motors are possible; 3000 or 5000 controls, therefore with removal values, precision, and more or less easy management.
The wide range of models due to these combinations leads to sometimes surprisingly low costs.
And often the cost is also important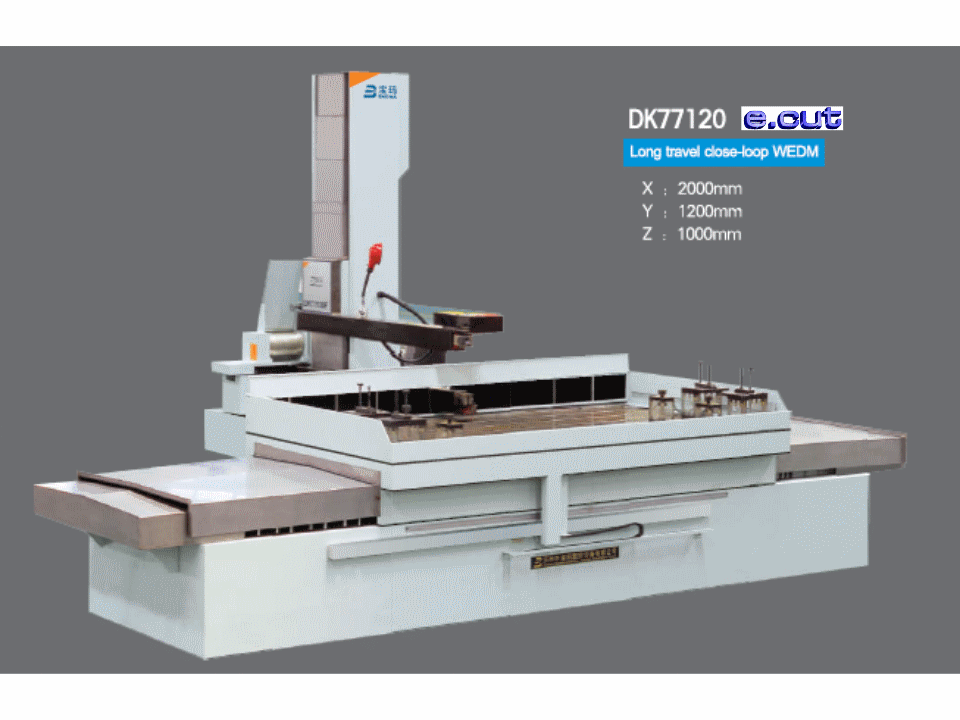 Beyond a certain size of workpieces, only E.cut™ has suitable machines in production. Working strokes up to 2600x1600x800 are uncommon, as well as the possibility to load workpieces up to 30 tons.
Many years of experience and the production of tens of thousands of machines has led to an in-depth knowledge of the problems of wire erosion on large size parts.
The design and manufacture of all parts within the same production area ensures that the final product complies with the purpose.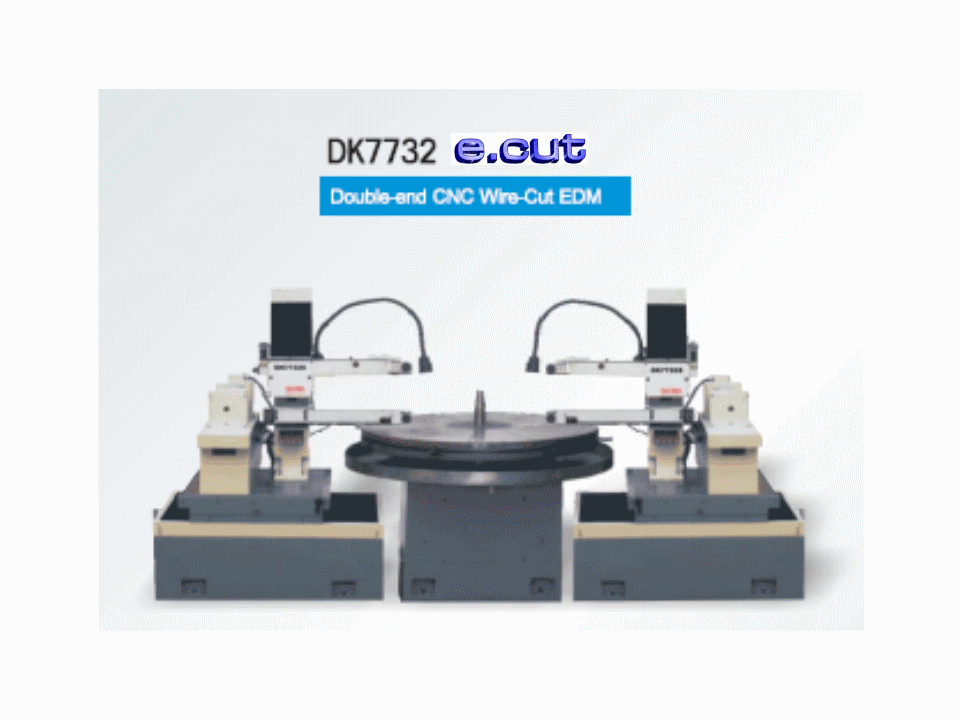 The construction of special machines and plants distinguishes the manufacturer from others.
The direct contact between the customer's technical department and the manufacturer's technical department guarantees the exact definition of the customer's purpose.
The study of the solution is quick and detailed. In a short time all the technological and economic data are available for the evaluation of the investment convenience.
Not depending on external suppliers, the realization of the project takes place in a short time, and… certain.
E.cut ™  it's only Genesi !     Not E.cut ™  ?     Not the same